Tilts his head some and smiles in a good natured way. "Hey Xiggy~"
1 note
gambler-of-rum started following you
He smiles widely at the blond. "Hey Luxy~"
(OOC:My ex girlfriend drew the picture. And if anyone wants to rp just send an ask or reply to one of these ficlettes. I'm mostly doing this to get some exercise writing this character again.)
Demyx hedged near the portal taking a step back as he looked up at Xigbar with a look of reproach. 
  "Xiggy…I really don't think this is a good idea. I like my unlife and this seems like a very good way to you know shorten it?" The aqua eyed water mage just stared back at the portal as the older man laughed next to him.
  "Naw kiddo it'll be fun, trust me ol' blue has a sense of humor in there somewhere. Now…Jump like you mean it" His hand flew forward and he shoved the poor blond through the portal. Demyx tried his best to look fierce as he went barreling right into a very startled Saix.
8 notes
"Shh!" He said with a warm smile, mischievous as it was innocent. There was something entirely too odd about the young musician. What was it that let him keep creating that which he shouldn't be able to? What made him dance and laugh? Number 9 was a conundrum wrapped in a riddle to be sure.
54 notes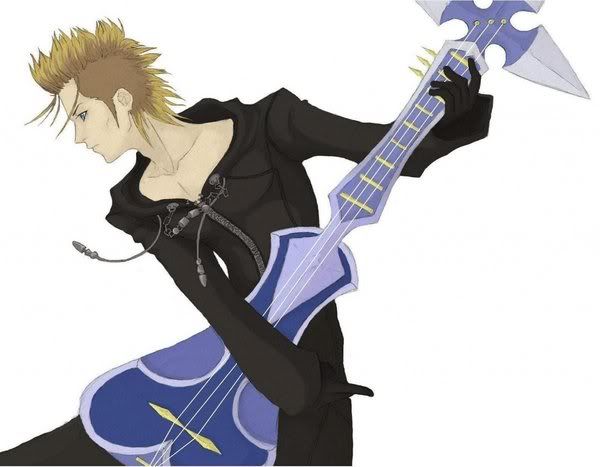 Demyx finds himself dancing around the kitchen as he cooks his breakfast. So far Xaldin hasn't found him and stabbed him a new talk hole for being in his domain. Which is good the water boy just wants to listen to his ipod and cook himself some pancakies. Oh man does he love pancakes!
When the song switches to one of his favorite tracks he can't help but sing along.
1 note
LATEST 2/2